Personalise Your Office Space or Home
SUSPENDED CEILINGS MELBOURNE
With A.J. Ceilings' suspended ceilings, you can turn a generic office workspace into something personalised. Your ceiling forms a large part of the aesthetics of your office space. It is a continuous surface and if poorly designed or fabricated can detract significantly from the overall aesthetic charm of the space. Consider that your office is not just a place of work, but also represents your brand to clients and to employees.
That's why you need a company that specialises in suspended ceilings. A.J. Ceilings suspended ceilings installation provide you with suspended ceilings you can enjoy for years to come. These suspended ceilings are a great way to make use of space right above your head. Unsightly pipes and cable can be fitted in the suspended ceiling and hidden from view.
Suspending ceilings installation and repair is also a great way to improve the soundproofing of your office. Unlike drywall or plasterboard ceilings, a modern suspended ceiling will block out noise pollution from other offices or residential areas. This is crucial for maximizing productivity in your office, free of distracting noise for your busy employees. Make sure you have the right tiling, as not all tiling is made alike when it comes to eliminating sound. Give the experts at A.J. Ceilings a call if you're confused! We can guide you to the right modern suspended ceiling product.
WHY ARE WE THE FIRST CHOICE FOR SUSPENDED CEILINGS ACROSS MELBOURNE
We pride ourselves on our speed and accuracy. This is what we are best known for in the business and we will continue to uphold that reputation. Using the highest quality materials we always strive for excellence and value the communication with you to ensure that the job is always done right. Feel assured knowing that you are dealing with a family business. You will always be speaking to someone in the family with a vested interest in ensuring that your experience is a positive one.
A.J. Ceilings (VIC) Pty Ltd is fully insured. We will provide proof of work cover and public liability prior to the commencement of a job if required.
"30+ years in the industry means we know ceilings."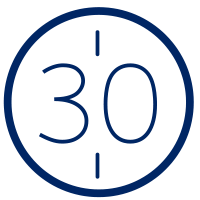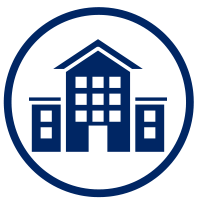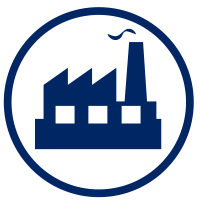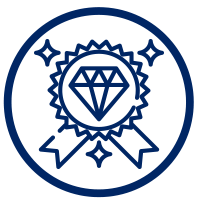 Remove Bacteria and Mould Build Up
Suspended Ceiling Maintenance
Suspended ceiling maintenance, especially in older ceilings, is important to remove moisture and mould build up, as well as bacteria. It's also crucial for removing sagging from your roof. Our suspended ceilings resist this and will stop the mould and bacteria from growing.
Timely, Professional Installation
Suspended Ceiling Installation & Repairs
With an A.J. Ceilings suspended ceiling installation, you have a quick, professional, efficient installation that will minimise disruption to your operations. This is important, of course, as every hour your office is shut down, your other overheads continue to tick over while the business operations are producing zero in terms of all-important productivity.
Just like our installation services, our suspended ceiling repairs are quick and painless, unlike other suspended ceilings companies. We'll get your suspended ceiling looking its best in no time at all!
Contact us for a free consultation and quote

"I would like to personally thank Andrew for his friendly communication and continuous excellent workmanship. A.J. Ceilings has completed numerous jobs for me and I know I will have absolutely no hesitation in contacting him for my next one. I cannot recommend A.J. Ceilings highly enough. "
Tony
Clayton, Box Hill & Glen Waverley
"Andrew is a knowledgeable tradesman with a comprehensive understanding of the ceilings industry. I wouldn't choose anyone else. He knows his stuff."
Rob
Glen Waverley & Carrrum Downs
"I called A.J. Ceilings for a free quote and that same day Andrew drove out to see me and assess my job. Very impressed by his efficiency. Nothing beats a face-to-face conversation."

Ryan
Ringwood
"Andrew talked me through the process of installing a suspended ceiling in a simple yet professional manner. He is a down to earth Aussie bloke who gets the job done."
Michael
Melbourne
"It is rare to find a company these days that deliver on what they promise. A.J. Ceilings is that company. Very impressed guys, I'll be back!"
Anil
Burwood
Reap all the Benefits of Modernised Ceilings
Modern Suspended Ceiling
Modern suspended ceilings boast a range of improvements in features from older ceiling systems, including improved aesthetic features and better fire proofing. When you have a fire emergency, you need to ensure that your ceiling can offer at least an hour of protection to your workers, so that they can evacuate in an orderly fashion. In modern suspended ceilings, you can also fit fire proofing into the cavity above the ceiling.
For a truly durable, safe and efficiently installed suspended ceiling, Melbourne business owners know who to call – A.J. Ceilings!

PO Box 1031, Ringwood,
Victoria 3134