Our Services
At A.J. Ceilings we have the extensive knowledge and over thirty years of experience to undertake all kinds of ceiling projects. We are qualified to assist contractors, building owners, tenants and facility managers in selecting from a vast range of ceiling products to suit any project or property size.
Please use the ceiling checklist below to establish what you require for your ceiling. We pride ourselves on our communication and recommend calling A.J. Ceilings today to discuss what products are suited to your specific needs. We will happily visit you on-site to gain a comprehensive understanding of what you are looking for and provide you with a tailored quote.
ceiling companyGive your Ceiling a Facelift with A.J. Ceilings
Ceiling Replacement
Looking for a quality ceiling replacement in your home or office? You've come to the right place! A.J. Ceilings have extensive industry experience, more than thirty-years' experience in fact, serving the local community with flawless ceiling solutions that will last for years to come. All our work bears the signature of top quality craftsmanship. We have built up a reputation in the local community for superior service.
Here at A.J. Ceilings, we're proud to have left many customers across Melbourne satisfied. Our customers enjoy an A.J. Ceilings' ceiling replacement as our work boasts a range of additional features. They are easily cleanable, and won't sag, light-, scratch- and fire-resistant and maintenance free. That's right! Once your ceiling replacement is installed, you need only look up and enjoy the beautiful appearance of our work!
You might need a ceiling replacement for better noise control, after renovations or owing to changing needs in the design of your home or business. Or you might need a replaced ceilings in Melbourne because of damage. There's no need to continue to put up with leaky, damaged ceilings. The best ceiling company in Melbourne is just a phone call away: 0417 375 686.
Our ceilings in Melbourne can also make use of light reflectance technology, to brighten interior spaces. With light-reflectant ceilings, you can enjoy improved quality of light in your interiors, without wasting more energy on electrical lighting. You can make the best of your current power sources.
For the local experts in ceilings, Melbourne customers can contact A.J. Ceilings. Our approachable professionals provide expert advice in the ceiling you'll need to suit your specific need. We don't believe in generic services, but rather a tailored service for you – every job is unique with A.J. Ceilings.
For the best home-grown ceiling company, Melbourne customers should call on the experts: A.J. Ceilings.
A.J. Ceilings (VIC) Pty Ltd is fully insured. We will provide proof of work cover and public liability prior to the commencement of a job if required.
What features are most important for your ceiling space?
Acoustics (noise control)
Anti-microbial (sanitation)
Sustainability (reduce environmental impact)
Aesthetics (visually stunning)
Light reflectance (brighter space)
Scratch resistance (frequent plenum access)
Fire resistance (code compliance)
Climate control (heating and cooling retention)
Cleanable (water repellent, washable, dust repellent)
Acoustic tiled ceilings
Acoustic tiles are vital to many commercial spaces as they assist in reducing resonance and noise reverberation (amongst other benefits.) A range of different face patterns and panels are available to choose from, including metal, wood, mineral and soft fibre ceilings.
Benefits of acoustic tiled ceilings in office spaces, healthcare and education:
Office spaces
Daily noise in an office space can comprise of various interruptions and distractions, including (but not limited to) coworkers discussions, meetings, phones ringing, email alerts and even your own personal notifications buzzing on your desk. All are noises which succeed in dividing our attention as we are trying to work, inevitably lowering our productivity. Acoustic ceiling tiles will assist you in focusing on the task at hand by lessening the intensity of those surrounding disturbances.
Healthcare buildings
In a healthcare setting it is paramount to ensure that the correct surface materials (including wall panels, flooring and ceiling tiles) are selected. Acoustic ceilings are a necessity in these spaces to assist with infection control and noise reduction. The World Health Organisation (WHO) guidelines suggest hospital noise levels should average 35 dBA during the day and 30 dBA at night. Unfortunately, a large number of studies prove that hospitals operate at a much higher noise level, many at almost double the WHO's guidelines. Over 150 years ago in 1859, the British nurse and social reformer Florence Nightingale wrote, "Unnecessary noise is the most cruel absence of care that can be inflicted on sick or well." It has been known for many years that too much noise is detrimental to patient health and recovery. Moreover, noise also contributes to stress in hospital staff. Take away the burden of excessive noise in corridors and treatment rooms. A.J. Ceilings can source the best acoustic tiles to minimise sound in all hospital areas. Let us help you to increase patient's privacy and their ability to heal in a quiet space. We can provide acoustic ceiling products suitable for all areas of a hospital, offering features such as washable, water-resistant surfaces to maintain cleanliness and help prevent infection.
Education
On average, children spend 45-60% of their time at school listening, so it is important that the acoustic learning environment enables students to be able to distinguish their teacher's speech from other surrounding, irrelevant noises in a large classroom. Many classrooms these days have been created (or converted to) open-plan environments, where several classes of 20 to 30 children share the same space with their own teachers. Whilst these spaces have many benefits creating a more supportive atmosphere and promoting idea and skill sharing, one identified flaw is the increased level of noise pollution. Excellent acoustic tiles will provide the ideal combination of sound absorption and sound attenuation to improve focus and learning within a school setting. Poor lighting in a classroom can also cause problems for many students, such as eye strain and fatigue, hampering their ability to concentrate. School ceiling tiles provide high light reflectance to brighten spaces and create a more comfortable learning environment for both teachers and students alike.
Ceiling Panels
RELISH IN THE PLASTER RENAISSANCE WITH A.J. CEILINGS
Ceiling Panels
Plaster ceiling panels were the favored material for both walls and for ceilings up until the 1950s. Builders, designers and home owners preferred plaster because of the look and feel of the plastered finish: smooth or with pleasing texturing effects. In classic homes of the past, textured plastering was highly sought after. Indeed, it is supposed that plaster has been popular since at least since Roman times and even before that.
Plaster however was less popular from the 1960s onwards, which was a time when other materials with a similar look and feel were invented, requiring less skill to apply and prepare. Plaster was also considered hazardous as it used to be prepared, which is why it fell out of favour with the average home owner or builder.
However, modern plaster combines the best of features of old and new: with modern plaster ceiling Panels in Melbourne, you can have all the tasteful effects of the textured and smooth plaster of yore, but with all the safety of modern technology. You can decorate safely with plaster ceiling panels in Melbourne!
Plaster has experienced a renaissance in recent years, as people tire of the plainness of 'modern' design, which favours streamlined, efficient looks, and frowns at decorative patterns. Those seeking the quiet elegance and grace of old-world plaster ceilings, however, are turning to plaster and appreciating a little bit of decoration and flair in their lives!
All the austerity of modernism could not be a substitute for good taste and the pleasures that come from decoration. There are also lots of other advantages to plaster that other people can't ignore.
Plaster is easy to work with. It can be worked into a range of different textures and patterns to suit your taste and the design of your indoor décor. Plaster can have a very smooth finish or a rich texture depending on your desires.
Part of the benefit of this workability means that plaster can be moulded into many different decorative shapes, both simple and complex. The intricate plasterwork in France's famous louvre museum is testament to this! After the plaster has dried, the shape hardens more as it ages, meaning that it is more durable for ceilings, while also being easy to work with.
Plaster is, despite its hardness, also very lightweight.
Suspended ceilings
Suspended ceilings are known under many names, including dropped ceilings, t-bar ceilings, false ceilings, grid ceilings, drop in and lay in ceilings. Regardless of what name you use, they function exactly the same way. A grid is suspended below the main structural ceiling which effectively conceals the old, original ceiling above and creates space to run cables, wires and ventilation systems. Suspended ceilings can be installed in almost any type of building. They are also able to used effectively to create smaller office or storage spaces within a large warehouse or factory.
Metal or timber stud partitions / aluminium partition suites
Aluminium partitions are most commonly used in conjunction with metal stud walls. They provide a modern, clean finish around doors, windows, ceilings and perimeter walls. Metal or timber stud partitions can be used to create offices, conference rooms or divide a larger factory or commercial area into smaller spaces.
What is the difference between metal stud and timber stud partitions?
Metal and timber stud walls at their completed stage both look the same and the costs associated with building them are also very similar. However, each type of wall has their own pros and cons:
Metal stud walls provide a streamline look. They can be made perfectly straight and are generally quite quick and easy to install. The disadvantage here is that fixtures that you may want to attach to the wall, such as shelving, must be light as the metal studs cannot hold a lot of weight.
Timber stud walls are the original partition method. They create a sturdy, solid partition which provides the ability to fix almost any object to them, e.g. floating desks, shelving or heavy art installations. Installing these walls can take longer than their modern counterpart but they truly stand the test of time and add flexibility to your building.
Plasterboard ceilings
Flush plasterboard ceilings allow for creativity in the planning of a ceiling space. Being such a versatile medium the ceiling can easily become a design feature in a room.
Also known as fixed ceilings, they allow options for special features, such as lighting troughs, coffers, bulkheads and pelmets. They can be finished with a decorative cornice or designer ceiling trims to create clean lines, subtle curves, shadows and different levels and features.
Another advantage of flush plasterboard ceilings is their ability to provide an energy efficient heating solution. By lowering the ceiling it provides a layer of thermal insulation, preventing hot air from rising and thus retaining heat. Additionally, the layer of air trapped between the original ceiling and suspended ceiling effectively acts as a secondary insulator.
Flush plasterboard ceilings are an effortless solution to achieve a neat, professional look in a short time frame with minimum expense.
What is flush plasterboard?
Plasterboard also known as drywall, wallboard, gypsum panel, sheet rock, or gypsum board is a panel made of plaster set between two thick sheets of paper. The term flush (abbreviation of flushing) refers to the process of bonding the joins between plasterboard panels where the end result creates a seamless ceiling.
Plastering
Plastering adds a visual appeal to walls whilst also helping them to stand the test of time. There are a variety of designs and styles to choose from for both interior and exterior walls. When mixed and applied properly, the chemical reaction caused by evaporating water from the plaster creates a strong bond and therefore leaves you with a durable finish.
Plaster cornices: Simply put, a plaster cornice creates a finishing touch between a wall and a ceiling. There are a variety of looks available to choose from, ranging from contemporary/modern to a more traditional style. Cornices are an effective way of ornamenting rooms and buildings. They can create elegant surrounds to heritage homes from the Victorian or Edwardian eras. Plaster cornices are the appropriate choice when seeking to restore an older building or when trying to replicate an antique architectural style.
General carpentry
If you have any carpentry needs that you have not seen listed on our website, please feel free to contact us to discuss your specific requirements.
Contact us for a free consultation and quote
"30+ years in the industry means we know ceilings."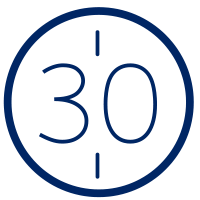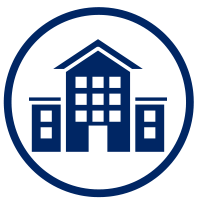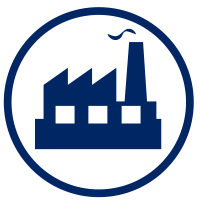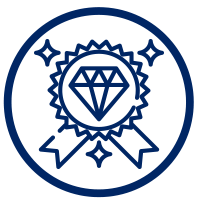 "I would like to personally thank Andrew for his friendly communication and continuous excellent workmanship. A.J. Ceilings has completed numerous jobs for me and I know I will have absolutely no hesitation in contacting him for my next one. I cannot recommend A.J. Ceilings highly enough. "
Tony
Clayton, Box Hill & Glen Waverley
"Andrew is a knowledgeable tradesman with a comprehensive understanding of the ceilings industry. I wouldn't choose anyone else. He knows his stuff."
Rob
Glen Waverley & Carrrum Downs
"I called A.J. Ceilings for a free quote and that same day Andrew drove out to see me and assess my job. Very impressed by his efficiency. Nothing beats a face-to-face conversation."

Ryan
Ringwood
"Andrew talked me through the process of installing a suspended ceiling in a simple yet professional manner. He is a down to earth Aussie bloke who gets the job done."
Michael
Melbourne
"It is rare to find a company these days that deliver on what they promise. A.J. Ceilings is that company. Very impressed guys, I'll be back!"
Anil
Burwood

PO Box 1031, Ringwood,
Victoria 3134