Acoustic Ceilings
If you hear the word 'acoustic ceiling', you're probably thinking the ceiling is primarily installed for its sound benefits. This is correct – an acoustic ceiling installation will greatly improve the audial quality of your interior. You will find the space quieter, with an improved balance of sound, free of washing echo and other unpleasant acoustic effects.
Improve the Aesthetics and the Sound in Your Interiors with our Acoustic Ceilings
There are different forms and types of acoustic ceiling installations to consider, including suspended ceilings, sound panels and drop ceilings – if you're confused, you can always give us a call! With our superior acoustic ceilings Melbourne domestic and commercial customers alike can improve their property based on their desires and requirements.
There are a variety of benefits to an acoustic ceiling. Let us guide through a few that can greatly improve life in your home, office – or anywhere, really!
Speedy and Efficient Acoustic Ceiling Installation and Repairs
The primary benefit remains, of course, acoustic benefits. As above, acoustic ceilings are great for improving sound quality. A theatre room in your home or conference room in your office, for example, can benefit greatly from a visit from the best of Melbourne's acoustic ceiling companies: A.J. Ceilings. Acoustic ceilings are also great for bedrooms, as they will dampen sounds from elsewhere in the house and from exteriors, allowing you a good night's sleep.
But there are also many aesthetic benefits to an acoustic ceiling, Melbourne customers can enjoy. These ceilings are composed of tiles lain in a grid-like metal framing. This framing is hung from the 'real' ceiling of the building or floor. This means that you can improve the aesthetics of a ceiling within your office or home, without needing to undertake major renovations. We have many different styles of tile for you to choose from, which can suit a pre-existing design in your home or office.
Acoustic Ceiling Installation & Repairs
Our acoustic ceiling installation are expert and speedy. We don't delay – we want you to enjoy your acoustic ceiling today! If you've become tired of the look of your old ceiling, you can have a new look in your office or home in no time at all!
Or perhaps you like the look of your existing acoustic ceiling, but it has sustained damage as a result of leaking pipes or just age. No matter! A.J. Ceilings' acoustic ceiling repairs will not render your acoustic ceiling functional again, it will make it look as good as new! Acoustic ceiling repair is quick and easy: tiles are small and easy to replace. Don't put up with damage that makes you frown. Call on A.J. Ceilings today!
Acoustic Ceiling Maintenance
At A.J. Ceilings we strive to deliver a complete ceiling service to our valued customers throughout the city and suburbs. This means that we are able to complete the acoustic ceiling installation and acoustic ceiling maintenance that home and business owners require and desire.
Cost-Effective and Professional Acoustic Ceiling Installations in Melbourne
Our acoustic ceiling installation can be an affordable way to ensure your acoustic ceiling in Melbourne is working at its best. We can ensure that such features as lighting are working optimally as a result effective acoustic ceiling. By trusting A.J. Ceilings to complete flawless and advanced acoustic ceiling installations Melbourne residents can enjoy a higher quality of life, while improving their environment for an affordable price.
A.J. Ceilings Delivers Unmatched and Personalised Acoustic Ceilings Across Melbourne
So, if you are after one of the best acoustic ceiling companies in Melbourne look no further than the experts at A.J. Ceilings. To find out more about our acoustic ceiling installation, acoustic ceiling repairs, and acoustic ceiling maintenance in Melbourne call us on 0417 375 686.
A.J. Ceilings (VIC) Pty Ltd is fully insured. We will provide proof of work cover and public liability prior to the commencement of a job if required.
Contact us for a free consultation and quote
"30+ years in the industry means we know ceilings."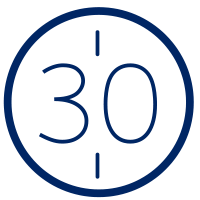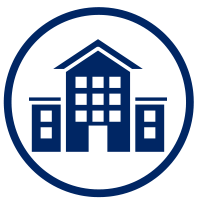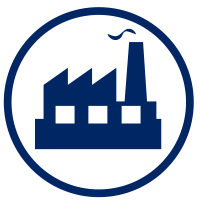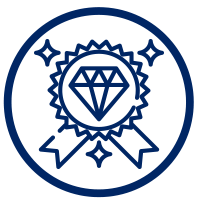 "I would like to personally thank Andrew for his friendly communication and continuous excellent workmanship. A.J. Ceilings has completed numerous jobs for me and I know I will have absolutely no hesitation in contacting him for my next one. I cannot recommend A.J. Ceilings highly enough. "
Tony
Clayton, Box Hill & Glen Waverley
"Andrew is a knowledgeable tradesman with a comprehensive understanding of the ceilings industry. I wouldn't choose anyone else. He knows his stuff."
Rob
Glen Waverley & Carrrum Downs
"I called A.J. Ceilings for a free quote and that same day Andrew drove out to see me and assess my job. Very impressed by his efficiency. Nothing beats a face-to-face conversation."

Ryan
Ringwood
"Andrew talked me through the process of installing a suspended ceiling in a simple yet professional manner. He is a down to earth Aussie bloke who gets the job done."
Michael
Melbourne
"It is rare to find a company these days that deliver on what they promise. A.J. Ceilings is that company. Very impressed guys, I'll be back!"
Anil
Burwood

PO Box 1031, Ringwood,
Victoria 3134